Even the most savvy dog owners need some tips and tricks now and then, and if the internet is good for anything, it's life hacks! And the only thing more useful to dog owners than life hacks are dog hacks. We found the 10 most useful dog hacks that every person who has a pup should know. They will make your life just a little bit easier…but it's the little things that count, isn't it?
1. Cut open a tennis ball and fill it with treats to keep your dog entertained for hours trying to get it out.
Have a dog who get bored and chews things? Or a dog with separation anxiety who hates when you leave? Want to help your dog stay entertained all on its own? Try this!
2. Spray bitter apple spray on anything you don't want your dog to chew.
Especially great for power cords and shoes, bitter apple spray tastes potent and awful to your dog, but it perfectly safe for them to ingest. The taste will repel them and keep them safe!
3. DIY this easy dog water bowl that refills itself so you don't have to.
Really great for outdoors on hot summer days! Get the instructions here.
4. If your dog sometimes eats too fast put a ball in their bowl to slow them down.
It'll make it harder for them to gobble all the food down so fast that they throw it up again.
5. Conversely, divide food into even portions in a muffin tin.
Or turn, muffin tin over and put the food between the bumps to really slow down eating.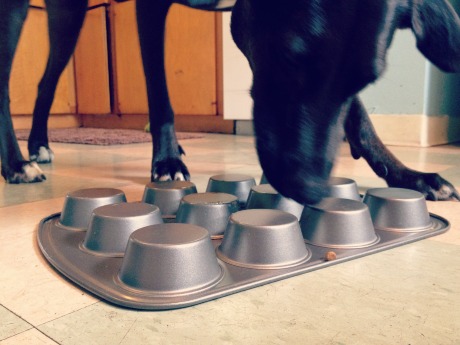 If the ball-in-the-bowl trick isn't enough for your food monster, try these ones. It makes eating much slower and more of a fun game!
6. Entertain even the most easily bored dog for hours with treats frozen inside a kong.
Especially helpful during hot summer days! Grab three awesome pet-friendly recipes here!
7. A clean syrup bottle and a carabiner can be used as a portable and squirtable water bottle.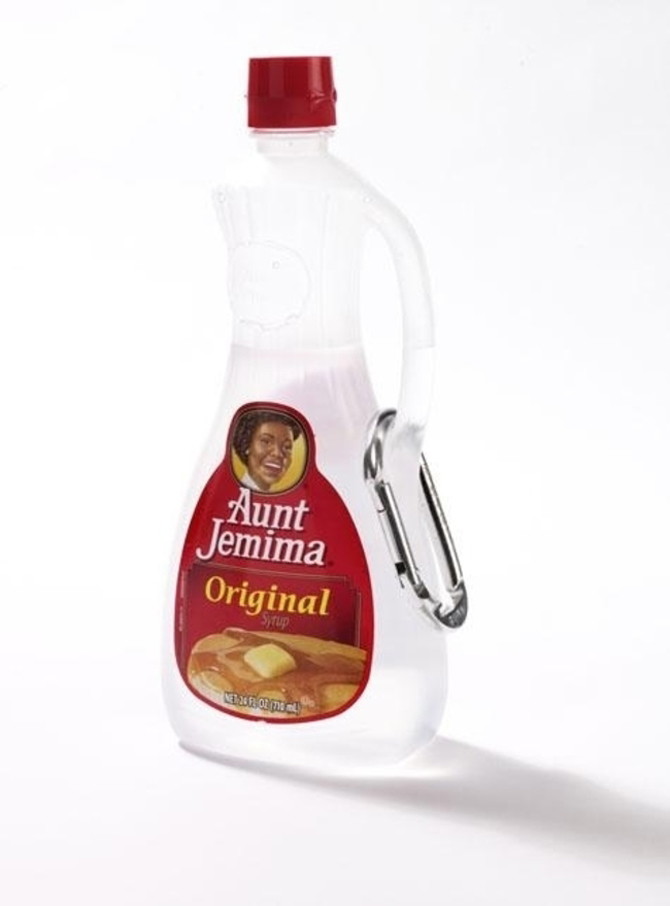 Great for re-hydrating and cooling down.
8. Print out this handy list and put it on your fridge to remind everyone in the house what the most toxic foods for dogs are.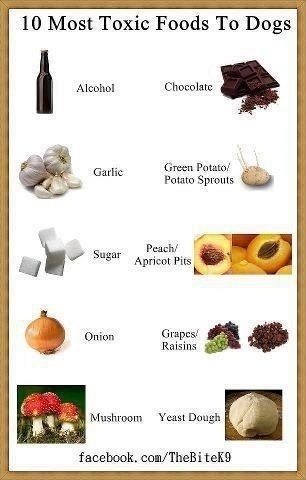 9. Use this easy DIY pill pocket recipe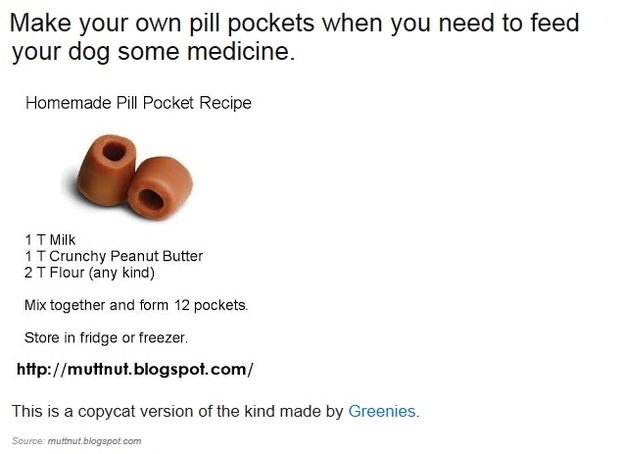 Use gluten free or other alternative flours for dogs with sensitivities, allergies, or specialty diets.
10. Easily remove dog hair from carpets with a squeegee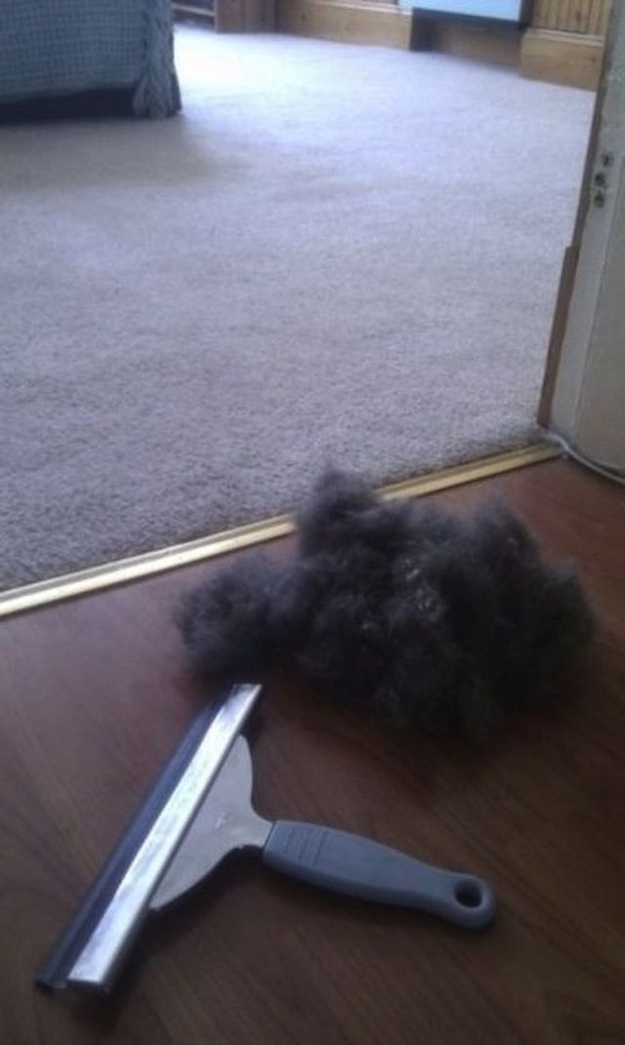 11. Easily remove pet hair from furniture (etc) with a damp rubber glove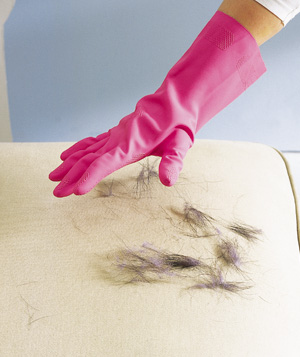 Rubber seems to really do the trick when it comes to removing pet hair!
12. Use a carabiner (the same one the syrup bottle is dangling from?) to easily and quickly secure a dog leash.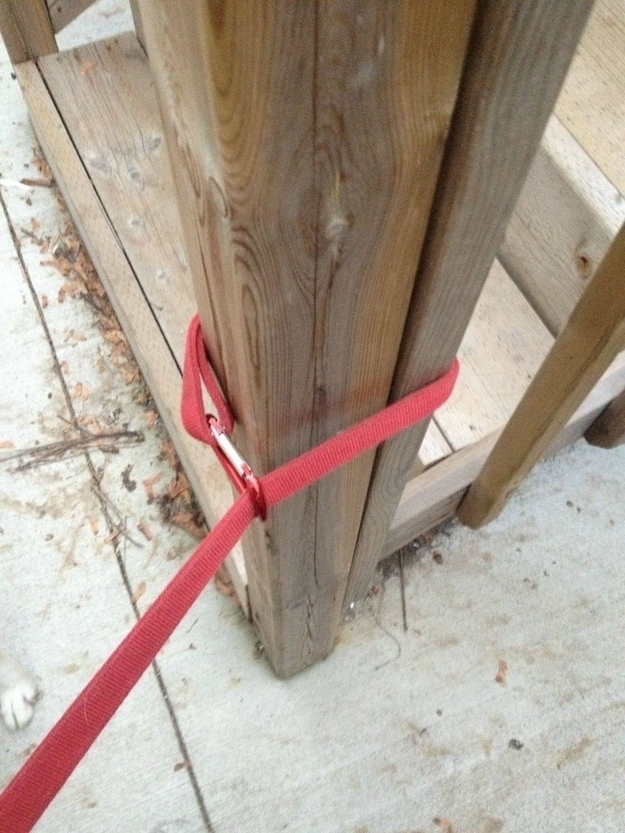 Resources: 1. Rover Time 2. The Krazy Coupon Lady 3. Buzzfeed 4. My Dog's Name 5. LifeHack